'Here is where I'll make my home', Monsieur Didot said.
'What would it be worth, though, unless you share it with esteemed friends?',
a hospitable god whispered.
And so he put his tools to work: Athenian culture, Greek hospitality, discreet luxury and sustainable development; it was this set of values with which his vision was built.
Monsieur Didot welcomes his friends to an astounding Athenian neoclassical house. Built in the early 20th century, and sitting in the beating heart of Athens, the Kolonaki quarter, it played home to John Lennon and Yoko Ono some 50 years ago upon their incognito visit to the city.

Just five minutes from the 'Panepistimio' metro station, the home is surrounded by theatres, museums, publishing houses and historic bookstores, as well as countless cafés, bars, restaurants and boutiques belonging to some of Europe's largest fashion houses. Monsieur Didot's house is the perfect setting from which to experience this extraordinary ancient city in all of its historic, cultural and creative glory.

Monsieur Didot invites us to love Athens as much as he did!
Stay
Neoclassical elements naturally communicate and seamlessly blend with sophisticated and contemporary finishes, allowing the home's interior to reflect the multidimensional soul of Athens – defined by its effortless fusion of deep rooted history and 21st century comforts.
Monsieur Didot's house offers a sense of discreet luxury and relaxation, incorporating a range of natural materials and exotic plant life to offer a living experience that is built around the principles of culture, well-being and aesthetic pleasure.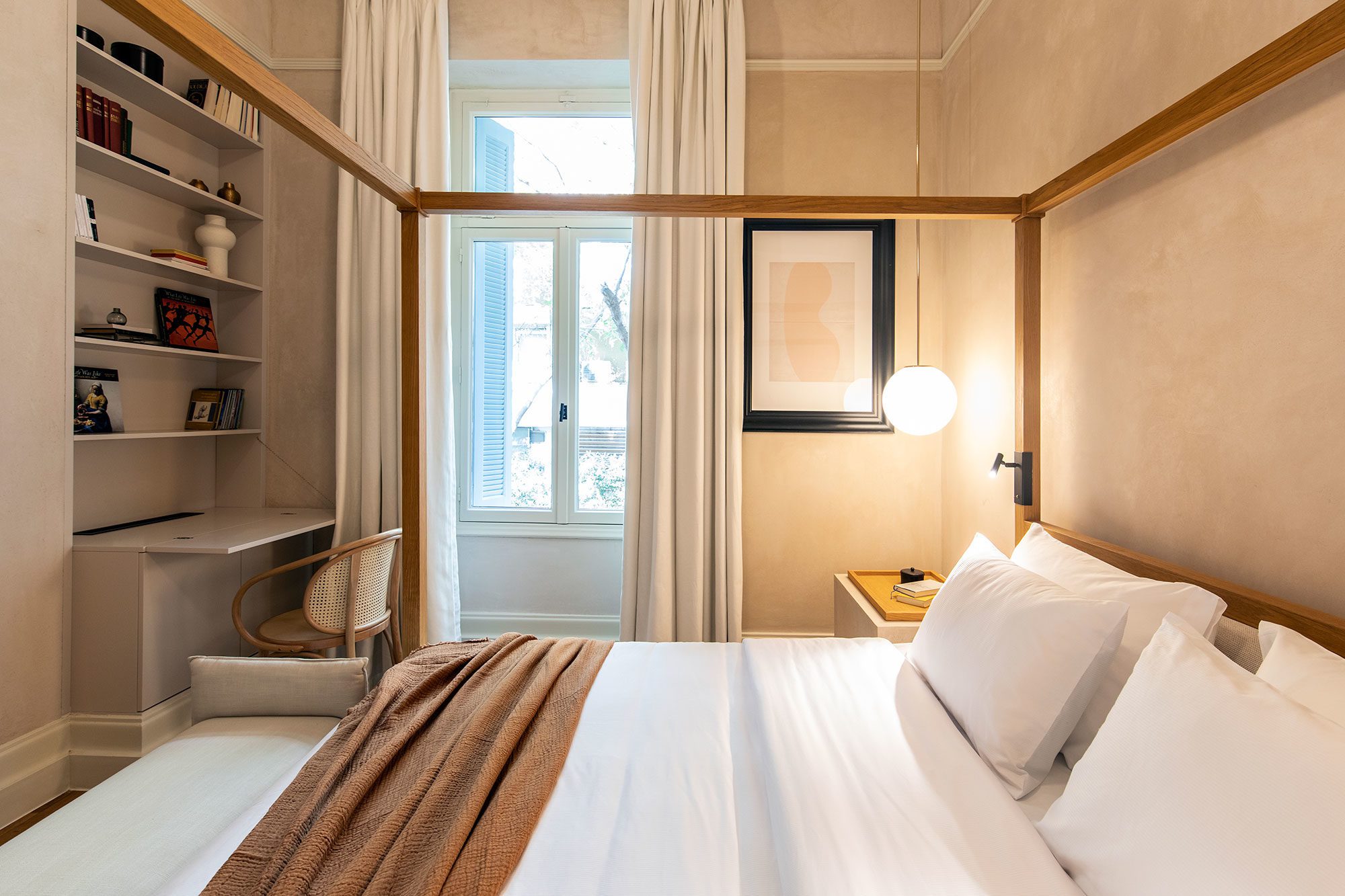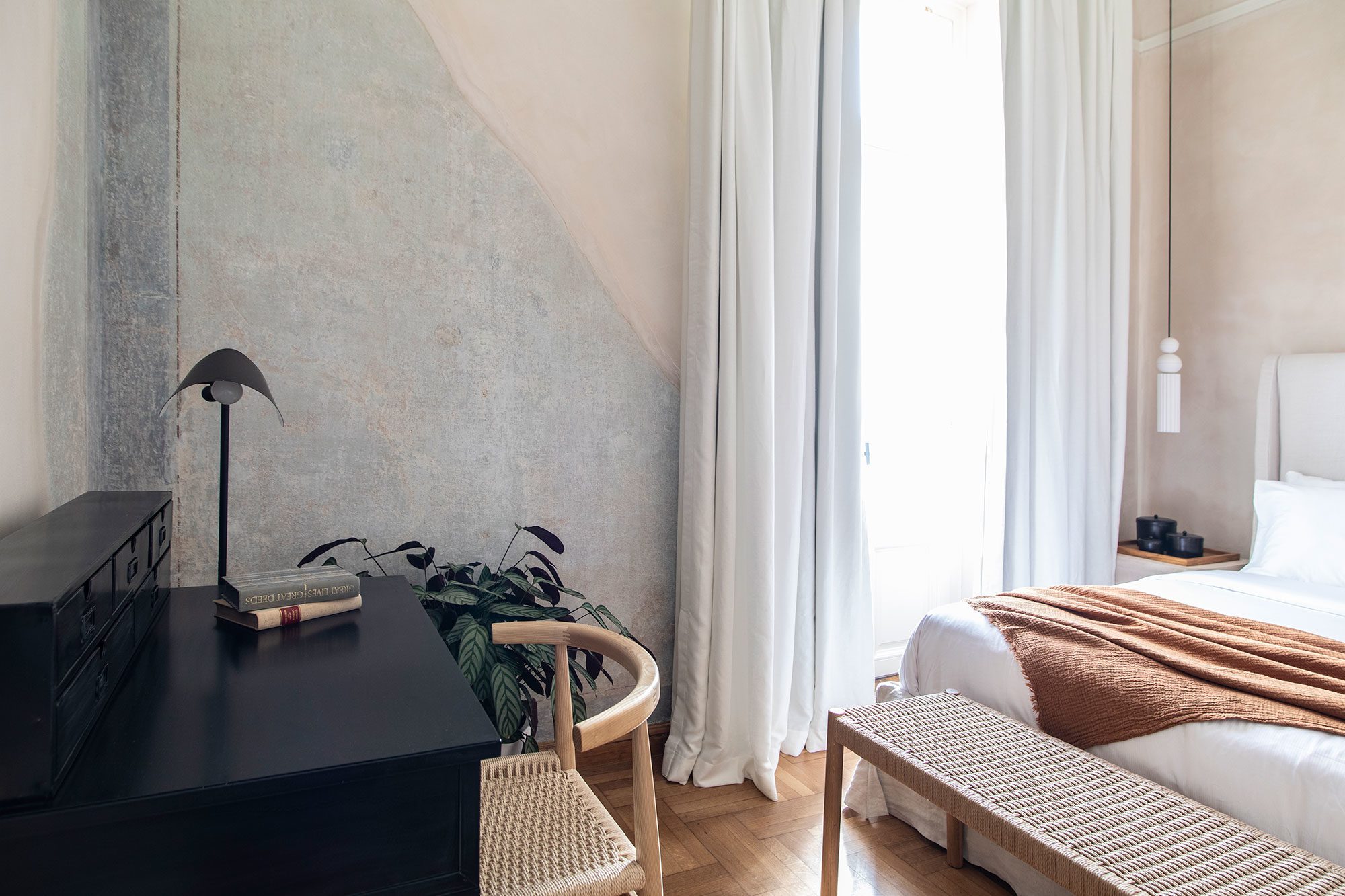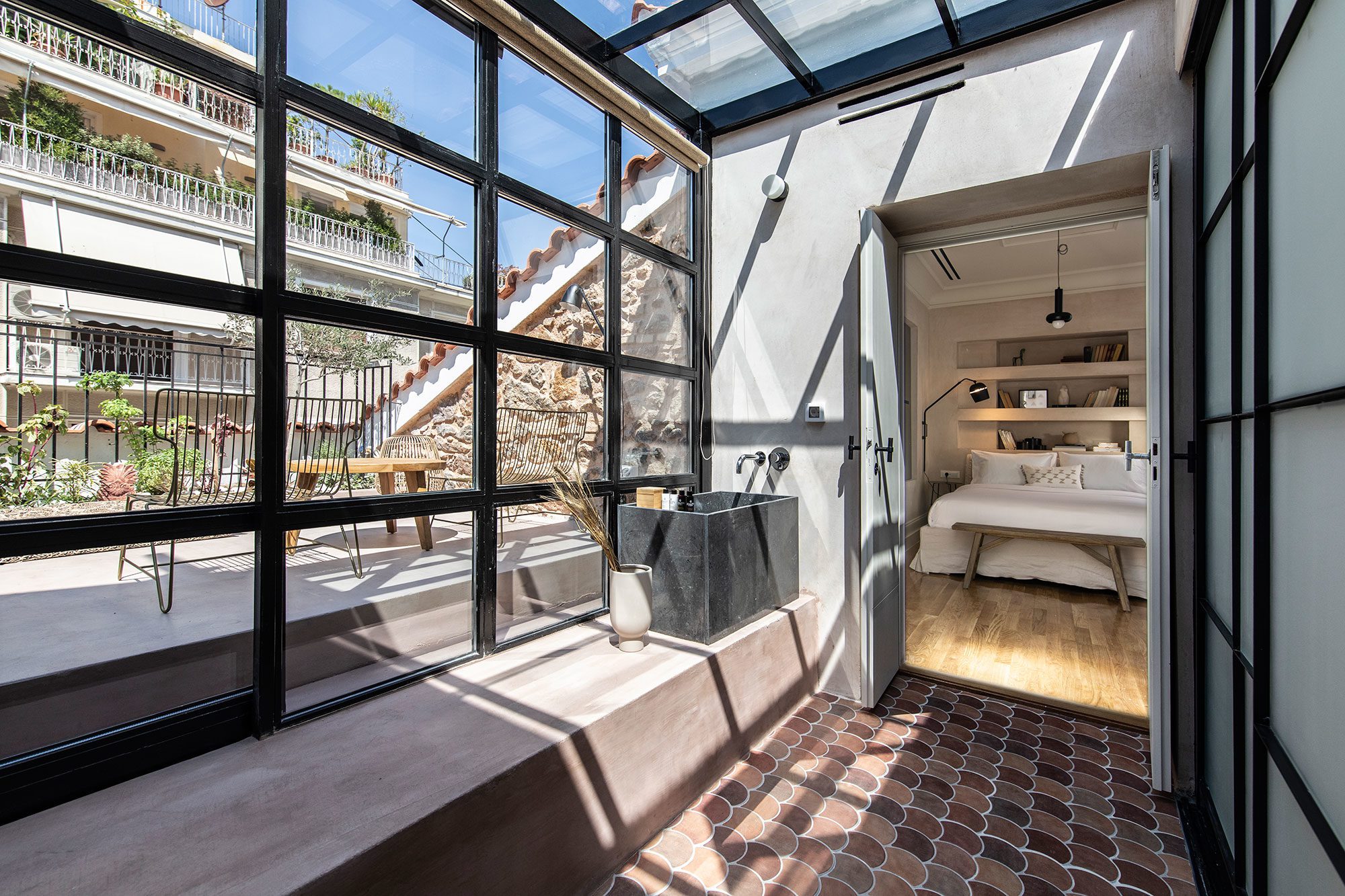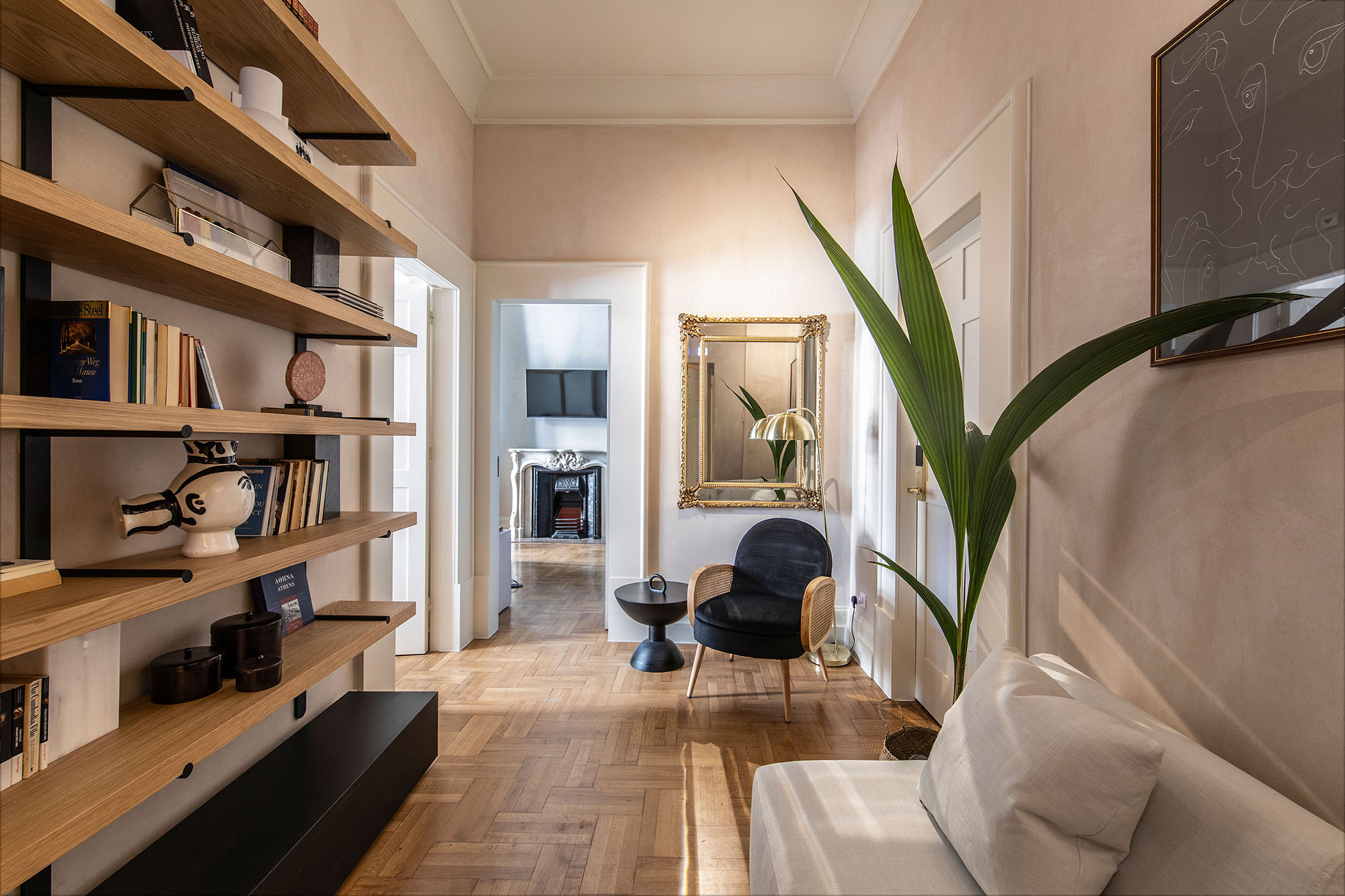 The whole first floor – The trilogy (the ballad, the sonnet & the anthem)
Comforts
A home away from home is what Monsieur Didot wishes his friends to feel upon the very first moment of their arrival!
His guests enjoy a truly homely atmosphere, with modern facilities and amenities they can enjoy in their own homes!
Breakfast
We love everything that the Greek land has to offer. We prepare breakfast for Monsieur Didot's guests every morning, who can enjoy a rich assortment of mainly organic products from small Greek producers. We believe that tasting distinct flavours should be an essential part of the overall experience of your visit but also a unique pleasure in itself!

Book an Experience
Discover bespoke and unforgettable experiences, carefully selected by Monsieur Didot and offered by his special friends: Athens' most enthusiastic travel experience experts. From cultural walks and pampering ideas to day trips and culinary gems, we will help you choose the right experience for you!
The Bookcase
Athens in Poems
https://monsieurdidot.com/wp-content/uploads/2020/01/athensinpoems.jpg
449
680
Monsieur Didot
https://monsieurdidot.com/wp-content/uploads/2020/01/athensinpoems.jpg
Athens in Poems
Edited by Konstantina Georganta Athens in Poems reveals the glorious palimpsest that is Athens mapping the city one poem at a time from the 1880s to 2010s. Walk through the streetscapes of Athens, reflect on the city's historical development and…
read more

Acropolis – Monastiraki / 1.4 km
Syntagma sqr. / 950 m
Kolonaki sqr. / 700 m
El. Venizelos Airport / 25 km
Stayros Niarxos Foundation Cultural Center / 6.5 km
Metro Panepistimio / 550 m